On this page, we have endeavored to present information to help you get started in the planning process for your new home or remodel. There are many things that 'come to the table' during the design and planning processes - these articles are intended to give you a head start in the right direction.
Design/Build - What Is It and How Does It Work?
Getting Started:
Any project, no matter the size, runs more smoothly when it is guided by a well made plan and a clear budget. If you are like most people however, getting that plan together is not an easy thing. That's why we offer design and plan drawing services in addition to our building and remodeling expertise. With our in-house design, drafting and construction teams, we can truly take your project from the idea phase all the way to completion. Hence the term 'Design/Build'. Would you like to see a slide show depicting a home built start-to-finish?

After your call, we begin the process by meeting with you to listen to your ideas, ask questions, and talk about the potential in your home or property. The first two questions homeowners often ask are "Where can I get plans?", and "How much is this going to cost?" We answer both as we put an experienced set of eyes on your project that will not only help you avoid wasted time, but insure a successful outcome within your budget. As experienced contractors, we are able to keep the whole project in perspective as we discuss various options workable for your situation and timeframe.
What a Concept!
Our next goal in the design process, is to take the options discussed at the initial site visit and develop them into 'Conceptual Drawings'. These drawings insure that the ideas you have, will actually work in the space that you have. Once those details are worked out, we can move on to the creation of finished working drawings and the final cost estimate.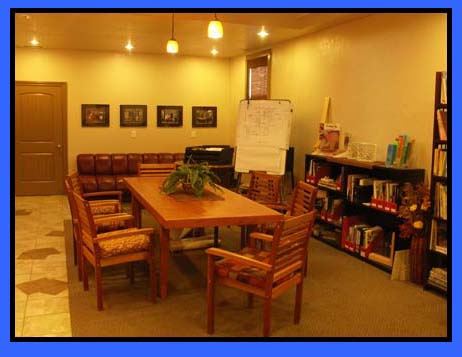 In our world, the design process is a continual dance between aesthetics and practicality; a series of choices really, that you make as we shed light on the real costs of your ideas, dreams, and the various other options available. Working step by step, we are able to expertly guide you from idea-phase to finished product. This continual reference back and forth between design and cost elements, results in putting your dollar to its best use. Some refer to that as 'Design Engineering'. We just call it good sense, and consider it one of the strengths we have to offer.
Our Project Planning Center
Another advantage we have at our disposal is our new Project Planning Center. Our center is filled with design ideas, product information, pictures, and hands-on samples for many of the items you will need to select as your project comes into focus. This extensive library of information allows us to help you select the products that are right for your project and price-range. There will still be a few trips you may have to make around the marketplace during the selection process, but the Project Planning Center will greatly help reduce that 'run around syndrome'.
Let's talk Cost
During our first meeting with you, we try to outline some initial costs of developing the drawings and estimates needed for your project. This Design Contract lays out the path needed for the design phase which gets you ready for the Permit and Construction processes. (All plans are completed in accordance to code guided by the agreed-upon design.)
The actual building costs (materials and labor to actually construct your project) are outlined on the final project cost estimate and on the Building Contract, which includes a proposed time frame for completing your project. The contract also delineates a payment schedule linked with stages of job completion (such as completion of the foundation or framing portions).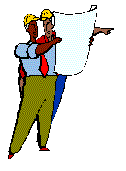 The Full Nine Yards!
When you consider the time and effort it would take you to do all of this on your own, it is easy to see the advantage of Design-Build. It's sort of a one stop shopping place. No wondering which wall is a bearing wall, or how to do all those 'easy weekend projects' they show you on TV. No searching for architects, engineers or subcontractors with an opening in their schedule. We take care of it all! So bring in your ideas and let us make them happen!
Back to top
Why Remodel?
So You're Thinking About a Remodel...
For many people, the thought of a remodeling project is simply overwhelming. 'What do I do first?' 'Who do I call about ...?' 'Is this a bearing wall?' 'Am I making the right decision?' 'Is this going to be cost effective?' Often, it seems a maze with no clear path. Let us shed a little light on a few factors that may help you find your way.
First Things First
First let's address the basic question of why you would choose to remodel your existing home. Most likely, there is something about your home that is not meeting your needs anymore such as too little space, out-dated kitchen, not enough bathrooms, poor traffic flow, or any number of other reasons that make your home not as 'livable' as you would like.
You really only have three choices:
Do nothing (but that won't solve anything)
Sell your home and try to find something else that has the same good neighbors and location, with payments that you can afford. (often easier said than done)
Remodel and keep your good neighbors, your great location and build your equity affordably!
Weigh the Advantages
If you generally like your home, have a reasonable amount of equity and the space to expand, it may be more feasible to remodel your existing home rather than look for another home to buy. Rising mortgage costs and home sales markets are making remodeling an excellent choice, resulting in generally more affordable payments than a new mortgage. You are also able to preserve your tax basis more effectively. Not only that, most remodeling projects will more than cover their dollar cost within a few years, by increasing the value (selling price) of your home.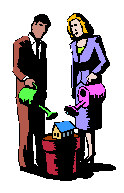 Kitchen and bath renovations are the best returns on investment you can make, followed very closely by family room and deck additions that increase the 'feeling of space'. Master suites, attic bedroom creations, and siding replacements are also projects that return excellent value. (If you are remodeling in order to sell your home, click here.)
One of the greatest values in the remodeling process however, is the satisfaction of making your home suit your needs. Having the space you desire, the comfort of that new master bath, or the ease of entertaining with your new kitchen, is a value that only you can assign.
So don't be like some who wait until they want to sell their home before remodeling. This is a common mistake that results in the loss of two things: Your ability to enjoy your home in the short term, and the real estate market's ability to multiply the value of your remodeling investment over time. There's no time like the present, so give us a call!
Back to top
20 Factors That Affect The Value of Your Home
Quite commonly, one can find information on the internet and through real estate sales people that tell how to improve the value or 'saleability' of a home. It is usually accompanied by a similar list of items that detract from the value of a home. These lists make a handy guide for prioritizing home improvements whether or not you intend to sell. They vary to reflect current home fashion trends and living styles, but generally agree in many of the basic elements.
Of course, these items have their caveats and conditions but understanding the theory makes this information more useable. One important caveat or condition that needs to be taken into perspective is whether you intend to do the work yourself, or have it performed by a professional. Seamless, well-done work is always an asset to your home's value. Projects that turn out otherwise, however, can be a liability.
The common scenario, is that many homeowners live with the shortcomings of their home for years until the decision to sell their home arrives. Then they begin a flurry of do-it-yourself (DIY) home improvement activity hoping to capture top dollar in the real estate market. When homeowners actually possess the needed skills required for these improvements, they can often recapture the cost of the improvements with that elusive 'higher selling price'. The problem arises when a DIY job ends up looking like just that - a DIY job. In this case, the result is wasted time, materials and money.
What lures most people into these decisions is the cost of getting this work done by a professional, compared to the cost of the materials available at the local 'big box' stores. The compounding issue is the time frame. Waiting until you sell is the hardest time to make improvements to your home. You are under the pressure of time, cost, and after all your hard work - you don't even get to enjoy it. Worse than that, is when you realize that you are at the mercy of the real estate market no matter what you do and there is no guarantee that you will 'recoop' enough to warrant the immense effort for these last minute improvements.
Also, be wary if renovations are out of character with the community, such as granite countertops in a subdivision where plastic laminate is the norm. Will you sell faster? "Yes," says Alan Hummel, CEO of Iowa Residential Appraisal Co., and past president of the Appraisal Institute, in Des Moines. "Will it sell for more? Not if the appointments you've done are significantly higher quality than the rest of the neighborhood."
The better way to go about remodeling, is to set up a master plan with a clear budget as soon as you realize that you need to make changes to your home. You can then space out the projects that require a professional, allowing them to have the time to multiply in value (see Why Remodel? above) while you enjoy the benefits of a nicer home.
Here is the latest list of valuable improvements that we came across:
10 Items That Increase The Value Of Your Home
An Updated Kitchen - Popular now are big kitchens with a lot of workspace, solid surface counters, high-quality flooring, newer, energy-efficient appliances and as always, a window over the sink.

Says Hummel, "It has to be well-appointed and large enough to fit your needs. It also doesn't hurt if it opens onto another room. A lot of families are looking for that openness."

Modern Bathrooms - A move to the spa-like bathroom with a whirlpool tub is very big - especially in high-end work.

"Buyers are looking for "master baths that give a little room to roam," says Hummel. "I'm always entertained by the people who have spas in the master bath and don't use them," says Ron Phipps, principal broker with Phipps Realty & Relocation Services in Warwick, R.I. "But it's a big feature."

Scaled-down versions are also effective in more modest neighborhoods depending upon the space available. Other inclusions can be separate showers with steam and/or multiple jets, a double sink, and a separate room for the toilet. And make sure the plumbing and water heater can handle the job. The pipes have to be large enough to carry an adequate volume of water and the water heater has to be big enough to accommodate the greater demand.
A Well-appointed Master Suite - The wish list: A luxurious bathroom, lounging areas and walk-in closets.
Natural materials- Ceramic tile, hardwood floors, granite. "People like natural materials," says Phipps. In floor coverings -- especially bathrooms or kitchens -- look for ceramic tile or wood rather than linoleum, which can tear. "In the rest of the house, wood or laminate products are a plus over wall-to-wall", says Gary Eldred, author of "The 106 Common Mistakes Homebuyers Make (and How to Avoid Them)."
Curb Appeal - First impressions are everything. A house that appears tidy and well-cared-for will sell more quickly and for more money. A good first appearance can add as much as 10 percent to the value of the home.
Light, Airy, Spacious Feel - "People buy space and light," says Myra Zollinger, owner/broker with Coldwell Banker Realty Center in Chapel Hill, N.C. "I have yet to have anybody walk into a really dark house and say, 'I love this.'" Richard "Dick" Gaylord, president-elect of the National Association of Realtors, agrees. "That's a very big feature," he says. "I haven't sold many homes that aren't bright and airy."
7. Good windows - Insulated windows are always a plus. Typically, they pay for themselves in five years.

"People are looking at exposures and windows," says Phipps, "energy efficiency is very important. Well-placed skylights are also a good touch to add value."

8. Landscaping - Mature trees can be worth $1,000 each, especially when well cared for and trimmed appropriately. Landscaping creates an inviting feel to the home but it doesn't have to be elaborate, just well maintained and in keeping with the neighborhood.

"Having outdoor spaces with touches such as pergolas and Victorian garden swings can be very helpful," says Phipps. Appraiser John Bredemeyer remembers one $250,000 home in Omaha that had no landscaping at all. "It was stark," says Bredemeyer, former national chair of government relations for the Appraisal Institute, a professional group for real estate appraisers. "It just stood out as unappealing."

Lots of Storage - Nothing beats an oversized garage, some attic space and plenty of closets.

"If you have a two-car garage, do you have extra space for those things we all have -- bicycles, lawn mower, snow blower?" says Hummel. "Space is important."

Basement - A finished basement adds even more value with the following caveats:.

"If it's dry, it's a plus," says Kenneth Austin, co-author of "The Home Buyer's Inspection Guide." "But it's a negative if it has water problems."
10 Items that Decrease a Home's Value
A pool - Forget what you might have heard. An in-ground pool in most parts of the country doesn't automatically raise the value of your home. Having a swimming pool will automatically limit your market when it comes time to sell. Consider your home value and location. In a million-dollar house, not having a pool could be a detraction, but it won't necessarily increase the price if you have one.

"For the people who want the pool, they're willing to pay for it," says Austin. "But there are an awful lot of people who don't want a pool."

No Garage/Small Garage - Unless you're living in a condo, a retirement community, historical or in-town neighborhood, most buyers will look for at least a two-car garage.

"If you don't have a garage, it's a real negative," says Austin. "If you have a one-car garage, that's a problem, too."

Garbled Floor Plan - Small rooms and bathrooms, an inconvenient floor plan or a layout that requires you to access bedrooms or bathrooms through other rooms will detract value from your home.
Outmoded Appliances or Systems - Who wants an electrical system or plumbing system incapable of handling modern conveniences? Would you buy a home if the appliances were worn or broken?

Phipps remembers walking into one house with clients who casually opened the oven door -- and it fell off.

Stale or Overly Personal Decor - Sure, red is the hot wall color right now, "but for how long?" says Hummel. "We've gone into houses where they've had purple or electric green walls," says Austin. "It's a turn-off to many people."
A Bad Roof - Roofs are expensive to replace, and a good roof is considered standard equipment in a house. If your roof has problems, expect to take a hit in the price.
Bad location - Phipps remembers one neighborhood with a significant difference in value between the even and odd-numbered houses. The reason? The odd numbered ones backed up to an interstate highway, as well as some ugly utility lines. As a result, "the even-numbered houses were worth about 10 percent more than the odd-numbered homes," he says.
Poor Maintenance - "If you've got an old roof and outdated paint, I don't care if you've updated the kitchen, you won't even get the buyer out of the car," says Bredemeyer. "If you know you've got to have something fixed, fix it," says Zollinger. Otherwise, people "will subtract the cost or not make an offer on the house. And if people think the house hasn't been taken care of, they will wonder what else they're not seeing."
Environmental Hazards - Besides being a danger to human health, lead, mold or asbestos can kill your home's value.
A Long List of Needed Home Improvements - It detracts if you have to do work. A house that you can move into today -- and it's livable -- is fine, but a list of must-dos just to conduct everyday life will scare off a lot of potential home buyers.
Well, there you have it. Opinions from the experts. The rest is up to you. But remember, we are here to help and would be happy to assist you in developing a plan for prioritizing your home improvements. Just give us a call! A little planning now, may make the difference in the future return you receive from your home.
Back to top
Going Green with Your Remodel
Earth Friendly Ways to Improve Your Home and Your Health
Home remodels continue to be one of the most popular and smart investments for homeowners across the country. But what about going green? It's a no-brainer that a green remodel will save you on energy costs and drastically reduce your home's water usage. But did you know that green remodels are cutting edge when it comes to designing more attractive, healthier, and more comfortable homes? Read on to find out ways to 'green up' your next remodeling project.

What is Green?
With all the hype about being green-new products, multitudes of certification programs, and very high consumer interest-let's begin by talking about what it means to be 'Green'. The current situation is much like several years ago when 'organic' became the catchword in the food industry. Just as that industry saw an incredible flush of products on the market toting 'organic' on the label, they had to establish a set of guidelines. So the building industry is in the process of establishing standards for declaring a building product or process as being 'green'.
At present, there are no fewer than 85 green building certification programs across the nation-each with their own definition of exactly what they think is green. Although they vary in their prioritization of the following items, most rally around these same general principles:
Efficient home and product design
Energy conservation
Water conservation
Indoor environmental quality
Global impact/resource efficiency/sustainability
Awareness/education
Quality construction practices
Using these parameters, products and building practices are evaluated and scored creating a rating system specific to each of these programs. You can see the opportunity for variation. Fortunately, there are three organizations that seem to be rising to the forefront nationally : The Energy Star program, NAHB (National Association of Home Builders) Green Home Building Guidelines, and the USGBC LEED Rating System. Websites for each of these are listed below in the resource section.
Another way to look at the green building industry is by looking at the Life Cycle Analysis (LCA) which examines the total impact a product has on the environment from manufacturing through disposal. An LCA of a product is determined at 6 stages 1) Raw material acquisition, 2) Product manufacturing process, 3)Home building process, 4)Home maintenance and operation, 5)Home demolition, and 6)Product reuse, recycling or disposal.
What this all means is that just because a product comes from a 'renewable resource', won't necessarily make it green in a broader sense if for instance, the manufacturing process it must undergo creates an environmental detriment (ie-high energy or water use, high VOC's produced, etc.) Unfortunately, this arena has not had the attention that it needs and these factors are only now being studied (a leading entity is the National Renewable Energy Laboratory in Golden, Colorado www.nrel.gov/lci/).
In the meantime, it should be noted that even though there might be quite a sway of opinion over which aspects of 'green' are more important, any action that improves the efficiency and health of your home is a step in the right direction and perhaps the most important set of guidelines are finally decided by YOU!

Energy and Resource Saving Tips:
The term 'whole system' means that every aspect of your project, from the foundation to the roof and everything in between, works together to create the greenest project possible. That means adopting a green mindset from the get-go, one that considers everything from adopting green building practices to acquiring green building materials to analyzing every possible factor that could raise the energy efficiency of your home.
These energy and resource saving tips summarize the most easily changed facets of your home.
Install low flow faucets, showerheads and high-efficiency toilets. They can reduce water usage at these fixtures by up to 60 percent.
Use compact fluorescent light bulbs. Compact fluorescent light bulbs use 75 percent less energy and last 10 times as long.
Install low-e, multiple-paned windows with vinyl or wood frames. Installing energy-efficient windows throughout your home can reduce total energy costs by 30 to 50 percent and they provide valuable natural light, ventilation, and passive solar heat.
Install skylights or 'solar tubes' to increase natural lighting.
Install radiant floor heating. It's more efficient and healthier than forced air.
Insulate plumbing, and remove it from outside walls. Doing so reduces heat loss as water travels from your water heater to the faucet, and saves on water heating costs.
Consider replacing your old water heater with a newer, more efficient model. High-efficiency fossil fuel water heaters, tankless water heaters, and heat pump water heaters are all sound energy savings solutions. Or upgrade your present heater with an insulation jacket, heat traps, and a water heater timer.
When replacing kitchen and other appliances, choose according to their energy efficiency rating.
Insulate as much as possible with the newer, formaldehyde free types of insulation. The more insulation you install, the better. Be sure to seal up other sources of air leaks as well, such as the small, hidden gaps where plumbing enters your home.
Install task specific lighting wired to independent switches. Whether you need mood lighting for an intimate gathering, or task lighting at the vanity for getting ready in the morning, task specific lighting wired to independent switches allows you to achieve the perfect lighting level for any situation and reduce energy consumption since you can turn off lights you don't need.
Plant trees to shade the West side of your home from hot summer sun.

Environment and Health Saving Tips:
Urea formaldehyde, vinyl chloride gases, volatile organic compounds (VOC's), and toxic mold are chemicals and byproducts commonly associated with building materials used in the home. Their presence has been linked to everything from rising levels of childhood asthma to much more serious maladies like cancer, repressed immune systems, and nervous system damage. Green remodeling strives to reduce or eliminate the presence of these harmful elements, increasing your home's indoor air quality, and in turn, the health of everyone that lives under your roof. Here is a list of things to look for, and to look out for, in pursuit of the healthiest home possible.
Investigate your local water supply and install filters on sink faucets and showerheads. Your water will be healthier, taste better, and be safer for bathing, especially for those with chemical sensitivities. Investigate local water quality first, however, since different filters meet different needs.
Use formaldehyde-free insulation, including recycled content fiberglass, cellulose, or rock wool insulation. Traditional batt insulation materials contain formaldehyde that can off-gas into your home. That's bad news, considering the fact that formaldehyde is a documented carcinogen.
Design with ventilation in mind. The high moisture levels in a bathroom make for the perfect breeding ground for mold and mildew, as well as rot and other moisture damage. Opening windows during warmer months and installing a bathroom exhaust fan vented to the outside for the rest of the year helps to keep moisture levels down.
Only use water resistant wall and floor coverings in bathrooms. Avoid wallpaper and carpet, both of which can harbor moisture, foster mold growth, and off-gas other indoor air contaminants.
Select low or no-VOC paints, adhesives, and sealers. Most traditional paints, adhesives, and sealers emit volatile organic compounds (VOCs) for years after being applied. Low- or no-VOC paints, adhesives, grouts, and sealers help achieve higher indoor air quality levels.
Avoid MDF (medium density fiberboard) and particle board whenever possible. Both are common materials used in countertops, cabinets and interior trim, and both products off-gas urea formaldehyde. If you do use MDF or particleboard, seal it with several coats of a low- or no-VOC paint or sealer or select solid wood cabinets and trim instead.
Choose solid surface countertops such as concrete, stone or engineered stone which release virtually no airborne toxins into your home. Seal/glue with low or no VOC sealers and/or adhesives.
Avoid vinyl flooring. Vinyl flooring puts off vinyl chloride gas, another known carcinogen. Better choices are tile, stone, recycled content tile, bamboo, cork, and natural linoleum products to name a few.
Replace lead plumbing in older homes.

Reduce, Reuse, Recycle
Any discussion of green remodeling would be incomplete without talking about environmental responsibility. As you consider your remodel, realize that the best way to slow the landfill barrage is by reusing as many of your existing fixtures, doors, and windows as possible. Use of broken concrete in the garden, or single pane windows as a green house or wind block for a patio, or using leftover kitchen cabinets in the garage. All are excellent examples of reducing and reusing remodeling waste. Consider all the areas of your home that could 'passively' benefit from your remodel.
Use recycled building materials. If you're willing to be flexible when it comes to design, perfectly good sinks, cabinet hardware, and ceramic and stone tile, for example, can all be purchased from retailers who specialize in reclaiming and recycling old building materials.
Use materials manufactured with recycled content. Be it cellulose insulation made from recycled paper and cardboard, or recycled content glass and ceramic bathroom tile, building materials made from recycled content help to reduce waste, often require less energy to manufacture, and are equal to, or of higher quality than, most products made from virgin materials.
Recycle construction and job site waste. Old porcelain toilets and other ceramics can be ground up and used to make concrete, steel tubs can be melted down for the metal, and that old sink that you think is hideous might be exactly what a homeowner across town has been looking for all along.
Increasing energy efficiency isn't just good for your pocketbook. Whether it's reducing the amount of fossil fuels needed to heat and light your home or eliminating wasteful use of a valuable natural resource like water, any steps you take to cut your home utility costs are beneficial for the environment as well.

The Cost of Going Green
Placing a price tag on the cost of going green with your remodel is easier said than done. After all, the level of green to which each homeowner is willing to commit is different, as are the individual specifications of each project. What we can tell you is this:
Green remodeling does not always mean higher initial costs.
Green remodeling is guaranteed to translate into greater energy savings over the life of your remodel.
Determining the value of green remodeling isn't always best served by focusing on the bottom line. There are many other beneficial gains that just don't have a pricetag and that sometimes only you can value.

Is Green the Right Color for Your Home Remodel?
Going green with your remodel is a smart move from just about every angle. It reduces energy costs, creates healthier indoor environments, and the final product is a more comfortable, higher quality home. And, of course, it's also a good choice when it comes to being a good steward of your environment.
Even better, going green doesn't have to be a huge commitment. It's true that the greenest home remodel is one that incorporates green building practices into every facet of your remodel - but simple things like installing a low-flush toilet, a high-efficiency hot water heater, or choosing environmentally friendly countertop and cabinet materials are all smart steps in a green direction.

Quality Construction Practices
We cannot leave the topic of green construction without including this vital component that not only extends the lifespan of your home improvements, but your dollar as well-quality construction. It almost goes without saying that a well-planned and well-built project conserves both resources and money through its longevity.
That's one of the reasons we offer planning and design services in addition to our building and remodeling sector. A well made plan based on sound design principles (such as proper building orientation for maximum passive solar exposure, dimensioning for more efficient use of material, and taking into account existing site qualities) quickly pays for itself in time, money and energy saved through efficiency, added years of practical use, and less waste.
At Greg Hoyt Construction Inc., we call this 'value'. Our aim is to give good value to our customers through thoughtful planning and design principles, using materials that originate from sustainable sources, and plain old common sense solutions. In the long run, we see this as one of the greenest parts of looking after our planet.
Other Resources for Green Building Information
"Green Remodeling: Changing the World One Room at a Time" by David Johnston
Interactive UCLA Architecture Department website : www.energy-design-tools.aud.ucla.edu/heed/
NAHB Model GREEN Home Building Guidelines : www.nahb.com
USGBC LEED Rating System : www.usgbc.org
Energy Star : www.energystar.gov
Back to top