We have found...
...that many people shy away from remodeling or building projects because they are unfamiliar with the process involved and/or the terminology. It is our aim that this section would help answer a few questions that you may have. The following topics are those that we find stir the most frequent questions. We have inserted links to the California State License Board website where you can obtain more information and pamphlets. We also invite you to call or email us with any other questions not covered here.
Competitive Bidding vs. Negotiated Contracts
The competitive bidding process is one of the most misunderstood, and consequently misused processes in the building industry. Not as common, but preferred by many contractors, is the process of making a Negotiated Contract. Both can be very useful tools when more fully understood.
The following is an excerpt from the California State License Board pamphlet entitled, "What You Should Know Before You Hire a Contractor (Booklet)."
"A bid is an offer to do work. It is advisable to get at least three written bids using identical plans and specifications so you can compare prices and contractors. Solicit at least three bids for the work you need; do not automatically accept the lowest. If you are like most homeowners, you may not be familiar with the current price of building materials and labor costs. The three-bids rule helps you decide if the bids are reasonable or not. Make sure all bids are based on the same set of specifications, materials, and scope of work."
"Discuss the bids in detail with each contractor, and make sure you understand the reasons for any variations in price. Sometimes a higher price may be worth it, if the materials to be used are of higher quality or the work is more extensive. For example, if you are having your kitchen remodeled, and one bid is based on installing prefabricated cabinets in standard sizes while another is based on installing custom-made cabinets, the prices will not be comparable."
"Please note: A license number on a bid or contract does not necessarily mean the license is valid. Although an unlicensed contractor may give you a low bid, the risks of possible financial and legal consequences you may face outweigh any benefits a lower bid may seem to offer. Beware of any bid substantially lower than the others. It probably indicates that the contractor has made a mistake or is not including all the work quoted by his or her competitors. You may be headed for a dispute with your contractor if you accept an abnormally low bid. Donít forget the old adage, "If the offer sounds too good to be true, it probably is!"
Negotiated Contracts
Negotiated contracts present another alternative. A negotiated contract occurs most commonly as the result of the Design/Build process. If you have a contractor with whom you feel confident (often one with whom you have worked previously or one recommended by a friend of yours - whose judgement you trust), the customer and contractor can simply plan the project together from start to finish. The beauty of this method is the full flexibility to customize a project directly related to the current budget and possible future plans down the road.
A negotiated contract is also helpful in situations where plans and specifications have not been fully decided upon (consequently causing the 3 bid process to yield such a wide range of prices that they are not even comparable) and more of a 'working relationship' is desired with the contractor.
The negotiation process occurs as a series of cost estimates (reflecting various options available in the project) are produced and discussed between owner and contractor. When the various options have been agreed upon, the final contract is then drawn up and signed.
Acting As Owner/Builder
We'd like to interject a few comments here regarding the capacity of 'owner-builder'. This where the owner of the project acts as their own contractor. It means that they agree to take on the risks normally attributed to the contractor of record. Unlicensed tradesmen will often try to convince a homeowner that the cost of the project could be substantially less if the homeowner would act as owner-builder. What they don't tell you is that you also take on the entire risk for the project as well. For instance, if anyone gets injured while working on your project - YOU are liable and must pay all worker's compensation expenses for that employee. Learn more about this by visiting the CSLB website where you can order pamphlets and flyers such as: Owner/Builders take note!, What You Should Know Before You Hire a Contractor (Booklet). We also carry copies of some of these pamphlets at our office as well. We would be happy to provide one for you.
Back to top
Understanding Contracts and Change Orders
The building contract is a very important document. It includes vital information regarding the agreement being made between contractor and customer. The most important part in having a good contract however, is having good communication. This insures a smooth process throughout the project, despite any changes that may be needed.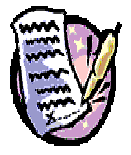 The contract outlines what work the contractor is to perform, as well as what payment schedule the customer is to meet. The payment schedule is usually related to job progress, with payments corresponding to significant points of completion. As those points are reached, the related payment becomes due.
Additionally, contracts are required to have estimated start and finish dates. By law, a contractor must commence a project within 21 days of the start date given if no unavoidable reasons arise, such as weather problems or contract changes. It would be nice if these dates could be determined with the accuracy of a space launch but unfortunately, this is not the case. Changes and unforseen difficulties do happen!
The important thing to remember is that through good communication and flexibility on the part of everyone, the kind of attention and quality that is going to let your project turn out right is achieved. Don't let 'construction fever' get the best of you!
Change Orders
So what do you do if you change your mind about a particular aspect of the project? For instance, instead of a one-piece fiberglass shower unit, you decide that you would really prefer a tiled in tub with a greenhouse window. Or maybe you decide to add an island to that kitchen remodel. Easy! It's simply a matter of communication and agreement, just like your original contract.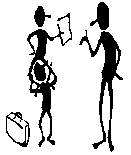 Begin, by voicing your desire for a change as early in the building or planning process as possible. We will then estimate the additional cost that this change will generate and fill out a form called a 'Change Order'. Once you see the dollar cost of the change you wish to make, you have the option of going ahead with the change or not. If you wish to go ahead with the change, you must sign the change order form.
Additional costs incurred through change orders are billable when the change order work is completed. It's actually like a mini contract. One last thing to remember about change orders is that they often affect the finish date. The extra time needed to make changes may push the project completion past the estimated finish date. This needs to be considered when agreeing to any changes.
All in all, keep in mind that no matter what changes, delays, or dilemmas lie in the future, flexibility and communication are the keys to success. So, relax and enjoy this new adventure! It's going to turn out great!
Back to top
Understanding Allowances
What is an 'Allowance'?
An allowance is a method that contractors use to estimate the dollar amount that will be spent on a certain item or items that have not yet been selected by the customer. Allowances are commonly used for flooring, appliances, lighting and plumbing fixtures, windows and doors, etc.

To determine a price for the estimate and/or contract, the contractor sets an average price for the allowance based on existing pertinent information (quantity needed and necessary installation materials such as glue, trim, wiring, etc). A 'per unit' price is determined, such as $4.00 per sqft (a possible allowance for tile), or $240 per lineal foot (a possible allowance for cabinets), or whatever price per unit is appropriate for the item in question. From that figure, a ballpark total can be estimated for that aspect of the project. In this way, the contract and building plans can move ahead, even though all the final decisions have not been made. This allows the customer more time for the specific product selection and coordination.
Sticking to the Budget
You may be wondering, "Do I have to stay within the allowance when I select my products?" Fortunately, you are still able to select any product that you wish. The allowance just gives you a guide as to what an average expenditure of this type would be. It is purely your choice to adhere to the allowance or not. However, you must remember that if you exceed the allowance, it will result in an extra cost to you.
Over or Under?
For instance, if the plans call for a 10'X10' bathroom floor to be covered in vinyl, the contractor may put in an average price for the vinyl at $2.00 per sqft. When the customer actually selects their vinyl, it turns out to cost $2.25 per sqft. They have already contracted for the price up to $2.00, so the extra .25 per sqft will be an extra charge, usually shown on their next invoice. If the customer selects an item that is below the allowance, they will receive a credit.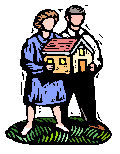 In this way, the customer receives great flexibility in being able to direct their spending where they most want it. You may choose to pick a less expensive vinyl, so that you can pick a more expensive door or window for instance.
Even though allowances can seem limiting or difficult to understand, they really are an excellent tool to allow everyone the time and flexibility they need to get the job done right!
Back to top
Product Selection
Making the Choices
The product selection process is the opportunity to put your signature onto the project. It ceases to be just walls, doors and a roof, but brings the full picture of your dream into focus. It is both exciting and difficult, since there are many, many things that will need your final choice. Things such as doors and knobs, windows, paint colors, trim styles, faucets, siding styles, and sheetrock texture to name just a few. Because of this, we have a few suggestions to make this process smoother.

The Wish List
We begin by providing you with a 'selection list' on which we've itemized each part of the project requiring your finishing touch. Simply work your way through each item. Once completed, we are able to incorporate these items into the construction process.
Once you see the list, you may think that it will take a lot of research and time to find all of these different products, and quite rightly so. We can help there also, by making our library of product catalogs available to you. We try to schedule an office appointment with you as soon as possible in the process, to browse the catalogs, make suggestions and let you ask questions. We can give you suggestions regarding relative cost, durability, and the ease of maintenance associated with many of these items.

The Budget
In most cases, your budget will be the determining factor in your product selection. The best way to sort out where to direct your project dollars then, is to prioritize. What part of your project is the most important to you? With that in mind, other items of lesser importance may be able to 'flex' a little if needed.
For instance, you may choose an inexpensive laminate counter top, in order to splurge on some recessed kitchen lighting. Or you may want to substitute vinyl floor covering for tile, in order to have a wood-clad french door. See, 'Understanding Allowances', to further help you to understand how to stretch your project dollars.
The Timeframe

Certainly, the sooner you can select the various products and finishes to be used in your project, the better. In fact, most of your selections will be made during the design process itself-such as siding types, window styles, exterior paint colors, and roofing colors. Many items, even though not installed until later in the project, need to be selected early in the planning or construction so that the proper framework and measurements are prepared. For instance, floor heights vary depending upon whether they will be covered with vinyl, tile or carpet. Consequently, the floor covering needs to be determined before the floor joists are installed. A single handle faucet is plumbed differently than a two-handle faucet, so it's no small guess that the faucets need to be selected before the plumbing in the walls is finished.
All in all, the more decisions you can make 'up front', the smoother the process becomes during all phases of construction.
Back to top
Warrantees and Special Orders
Our Warrantee
A very important factor in many customers' minds is the warrantee, and rightly so. As a licensed contractor, we back up our projects with a 12 month warrantee period. Upon completion of every project, our warrantee covers the standard building materials and workmanship provided for a full year-four seasons worth of protection. We stand behind our work. It's not just the law, it's good business.

A strong warranty goes back to good design and careful product selection. We try to incorporate practical maintenance factors, as well as beauty, into our design solutions. This means that your home is easier to keep looking beautiful once it's finished. We also try to steer our clients toward appliances and fixtures with proven field performance from companies that truly honor their warrantees. The final choice is up to the customer of course, and there are times when a different choice is inevitable. (See 'Realities of Special Orders'.)
Nevertheless, it goes without saying, that with good products and practical design, the job of installation becomes much easier. Most of all, we want you to be assured of a great value in every project you bring to us. In our book, sound materials and quality workmanship are the power twins for a successful outcome.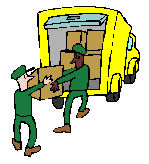 Realities of Special Orders
So what about that super, high tech, custom 'doodleybob' that you saw in that designer magazine and can order in a custom size and color that will be perfect for 'that spot'? Well, before deciding, there are a few things you should know.
Let's start by talking about the hidden costs of special orders. A special order item that seems a good buy or a great idea, may not turn out that way in the end. One of the major factors is 'lead time'. Some special orders take a long time to be prepared and shipped, with some vendors not providing shipping at all! Even the most sincere promises from some of the 'Big Box' stores can be disappointing. These 'unpredict-abilities' can create delivery problems and delays in the construction process, pushing back the completion date and costing you money.
Another hidden cost of a specialty item is it's installation requirements. Some items require advance preparation for installation, but for other items no matter how much you prepare, the installation of that particular product is just plain difficult and time consuming, a further cost to you.

Of course, the main thing you need to check, is the manufacturer's warrantee. Even though we warranty our installation work for special order items, the warranty for the actual item is solely through the manufacturer. Simply put: If it's our fault, we'll fix it-if it's the item itself, it's up to you.
So consider carefully the hidden costs: possible delays in construction, delivery and installation costs of complicated items, and the cost of replacing or repairing if there are problems. These factors help reveal the 'real cost' of a specialty item for your project and more accurately determine if it's right for you.
Back to top
Preparing for Construction
The Great Adventure!
So here you are, ready to see your dream. You've dreamed, planned, measured and poured over selection catalogs and stores. It will indeed be an exciting adventure, but not without its challenges. Fortunately, even the challenges are easy hurdles when you are prepared for them and are diligent to keep the communication lines open. Let's talk about a few things that you may face.

Grand Central Station
Shortly, your quiet haven will be the hub of a lot of activity. With that activity also comes the extra vehicles, dumpsters, 'blue rooms' and building materials that will make your project happen. Our trucks are like rolling toolboxes and delivery trucks. Allowing the closest access possible will help speed the progress of your project.
Additionally, with the initial hub-bub comes the worst of the dust and debris. The construction crew does its best to keep the mess to a minimum by erecting plastic sheeting or covers where necessary, and leaving your project broom clean at the end of each day. Even with these efforts however, you may feel more confident by putting any special treasures out of harm's way-possibly in storage for a short time, or just packed and placed in another room.

The most noise and mess occur during the demolition, framing, roofing, and drywall phases. Plumbing and electrical phases, may require brief interruptions of water or power during the working day. Painting, tile and concrete areas need time to dry traffic-free. These are all momentary impositions, but needful for the successful completion of your project. It is our aim to keep you informed each step of the way.
By knowing this ahead of time, you can plan around it-being especially prepared for the extra effort normal living may need during these phases. Plan dinner out from time to time or take a weekend excursion to make a break from the chaos. If you have pets, there may be days that would be easier if they were kept at a neighbor or friend's house. Begin to plan now for the various eventualities that might occur-you'll be way ahead of the game.

Peace of Mind
In order to protect the restful atmosphere that a home usually provides, you may want to think now about setting up an area of your home to be your 'interim sanctuary', off limits to the daily traffic. This way, you can retain the privacy and sense of control over your personal space and avoid the 'invasion syndrome' that sometimes comes with projects extending beyond a couple of weeks.
Another suggestion to maintain your sense of routine is to arrange working hours for the project crew that will best fit your schedule. Knowing that the workers will not arrive before 8:00 am may be just the boost needed to maintain your own working schedule in peace. If you have special requirements, please let us know.
Above all, remember to relax and don't miss out on the adventure of it all! Out of the rubble and dust, will eventually emerge your new home!
Back to top